Behcet's syndrome (BS) is a rare disorder of unknown etiology. Also known as Adamantiades-Behcet's syndrome, it is a multisystem complication of the inflammatory system. It is a combination of conditions including abnormalities of the eye, ulcers of the mouth, ulcers of the genitals, and lesions of the skin. It is associated with considerable morbidity and is highly prevalent in countries situated along the ancient silk route. The syndrome is chronic and recurring, with benign phases observed in some patients.
Image Credit: Emily frost/Shutterstock.com
Causes and Symptoms
The exact cause of the syndrome is still not discovered. According to research, some people may be genetically predisposed to the condition. Researchers have discovered that people with Behçet's syndrome had an elevated frequency of specific HLAs (human leukocyte antigens) in their blood, particularly those of Middle Eastern and Asian ancestry. HLA-B51 is more common in people with Behçet's syndrome than in the general population.
The role of HLA-B51 in predisposition and its association with the syndrome is not yet understood. Other genetic markers are being investigated for their significance in the development of Behçet's syndrome. Infections caused by viruses or bacteria have also been suggested as a cause of the condition.
Painful canker sores on the mucous membranes that border the mouth are frequently the first sign of Behçet's syndrome. The sores are often round or oval, with crimson borders, and they can appear anywhere in the mouth. The lesions usually heal without scarring in a few days to a week, although they often reappear. The genitals, notably the scrotum and shaft of the penis in males and the vulva in females, can sometimes develop comparable sores.
The eyes may also be affected by Behçet's syndrome. Some commonly associated symptoms include lacrimation, posterior uveitis, anterior uveitis, iridocyclitis, and hypopyon iritis. Development of tiny, pus-filled growth on the skin, a condition known as pustules can also be found in patients with Behcet's syndrome. Some people with the condition, particularly women, may develop lesions that resemble erythema nodosum, a skin condition marked by sensitive, reddish, inflammatory nodules on the front of the legs. These nodules sometimes leave subtle scars or discoloration when they dissolve on their own.
Nearly half of the patients suffering from Behcet's syndrome experience arthralgia and polyarthritis. The intensity of arthralgia (pain) can range from mild to severe. Arthralgia mainly affects the joints of the knees, ankle, elbow, and wrists. Around 10-20% of patients with BS have symptoms associated with the CNS including, cerebral ataxia, stroke, headache, and occasional seizures.
Risk Factors
Although the etiology and pathophysiology of BS remain unknown, genetics, environment, infection, and immunological status, are considered important risk factors. In the case of BS, both genetic and epigenetic factors are believed to play a role. HLA-B51 has been found as the genetic risk factor most closely linked to the disease in investigations. Early-onset (under 30 years) BS is linked to more frequent and severe ocular symptoms. Sex, smoking, and external factors including food, infection, and stress all have an impact.
A research study reported that obesity may protect women with BS from developing vaginal ulcers. Mucocutaneous lesions are commonly triggered by foods like eggplant, walnuts, and melon, according to self-reported triggers. Oral ulcers are also commonly triggered by nervous tension and emotional stress in people with BS. T-cell (particularly Th1, Th2, and Th17 helper T cells), natural killer cell (NK) cell levels, and inflammatory factors all have a role in the pathophysiology of BS.
The expression of the vitamin D receptor gene is downregulated in BS patients. Furthermore, there is a link between vitamin D insufficiency and active disease, and a higher 25-hydroxyvitamin D level has been linked to an increased risk of BS.
Epidemiology
Behcet's syndrome is found throughout the world, but clusters are most common along the silk route, with the highest incidence in Turkey (about 80–370 cases per 100,000), Japan, and Iran. The lowest prevalence of BS is found in North America and northern Europe.
In the UK, 0.64 cases per 100,000 are estimated. While people in their 20s and 40s are the most commonly affected, BS can also affect youngsters and the elderly. In the high-prevalence areas of Turkey and the Middle East, males have a higher rate of infection, while sex distribution varies in other countries. In young adult men, the disease is frequently severe.
Diagnosis and Treatment
There are no clear test indicators that can serve as a reference, and thus, clinical symptoms serve as the primary parameter for diagnosing BS and assessing therapy efficacy. There are over ten sets of BS classification criteria, which were created to identify individuals for study purposes rather than clinical diagnosis. The diagnostic criteria developed by the International Study Group (ISG) in 1990 are the most extensively utilized in clinical practice.
Recurring oral aphthae at least three times per year, with at least two of the following: recurrent vaginal ulcer, ocular manifestation, skin involvement, and a positive PT result, were all ISG criteria. The BDCAF (Behcet's Syndrome Current Activity Form) is well-known, although the scoring technique is complex, and it was simplified in 2006. The accuracy of BDCAF is based mostly on a study of the patient's medical history and a description of the primary clinical symptoms in the past four weeks, such as headache, oral-genital ulcers, skin lesions, joint, and eye involvement.
BS is a multisystemic disease that necessitates specialization in each profession and multidisciplinary collaboration is necessary for optimal management. The main goal of management is to prevent relapses and to control inflammation as quickly as possible in the case of substantial organ involvement, which can cause damage and even death.
When assessing treatment alternatives, consider age, gender, type and severity of organ involvement, disease duration, patients' preferences, and organ-specific prognostic variables. Colchicine and nonsteroidal anti-inflammatory medications (NSAIDs) can be used to treat arthritis caused by BS. Immunosuppressive drugs such as azathioprine, cyclosporine, methotrexate, or chlorambucil can help in inflammation control and organ protection.
References:
Chen, J., & Yao, X. (2021). A Contemporary Review of Behcet's Syndrome. Clinical Reviews in Allergy & Immunology. https://doi.org/10.1007/s12016-021-08864-3
Karadag, Omer; Bolek, Ertugrul Cagri (2020). Management of Behcet's syndrome. Rheumatology, 59(Supplement_3), iii108–iii117. https://doi.org/10.1093/rheumatology/keaa086
(2018). Behcet's syndrome. [Online] National Organization for Rare Disorders. Available at: https://rarediseases.org/rare-diseases/behcets-syndrome/
Nair, J. R., & Moots, R. J. (2017). Behcet's disease. Clinical medicine (London, England), 17(1), 71–77. https://doi.org/10.7861/clinmedicine.17-1-71
Ambrose, N. L., & Haskard, D. O. (2013). Differential diagnosis and management of Behçet syndrome. Nature Reviews Rheumatology, 9(2), 79-89. https://doi.org/10.1038/nrrheum.2012.156
Further Reading
All Rare Disease Content
Teaching old drugs new tricks – drug repurposing for rare diseases
What is Agnosia?
What is Ameloblastoma?
What is Apert Syndrome?
More…
Last Updated: Jan 24, 2022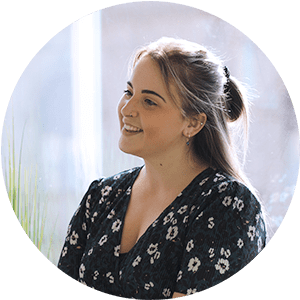 Written by
Emily Henderson
During her time at AZoNetwork, Emily has interviewed over 200 leading experts in all areas of science and healthcare including the World Health Organization and the United Nations. She loves being at the forefront of exciting new research and sharing science stories with thought leaders all over the world.
Source: Read Full Article