Introduction
Tactics to Reduce Carbon Emissions
Evidence of Healthcare and Life Sciences Making Steps Towards Decarbonization
How the COVID-19 Pandemic has Impacted Decarbonization Strategies
References
Further Reading
---
At their core, decarbonization strategies aim to reduce carbon dioxide emissions that are a result of human activity, with the long-term goal of eliminating them altogether. In 2015, 175 parties (174 states and the European Union) signed the Paris Agreement, which set the target of limiting global warming to below 2°C above pre-industrial levels, with the aim of achieving a more ambitious limit of 1.5°C, by 2050. This goal is vital to preventing further increases in global temperatures and will prevent the world from suffering the severe impacts of worsening climate change.
To reach this goal, every industry will have to make significant steps toward reducing its emissions. Particularly those that are responsible for large chunks of global net emissions. While transportation accounts for the largest portion of global greenhouse gas emissions (around 27%), other industries such as healthcare and life sciences also contribute a significant amount.
Recent data shows that the global healthcare industry accounts for around 4.4% of global net emissions, equating to around 2 gigatons of carbon dioxide. This is equivalent to the total emissions produced by 514 coal-fired power plants. The pharmaceutical industry on its own produces more carbon dioxide than the automotive industry, roughly 52 million tons of carbon dioxide annually.
There is an urgent need to reduce the volume of emissions associated with the health care and life sciences sector. New strategies must be adopted to reduce the carbon footprint of these two closely related sectors, and a new status quo must be established so that, going forward, climate-friendly processes are put in place that ensures emissions will remain low, with a view to eventually reaching carbon neutrality.
Tactics to reduce carbon emissions
Healthcare and the life sciences sector have a complex relationship with climate change. Between 2030 and 2050, it is expected that an additional 250,000 people will die annually from climate change-related deaths (such as malnutrition, malaria, diarrhea, and heat stress). However, the healthcare system and life sciences sector that stands to treat and prevent these illnesses and deaths is itself contributing to climate change which is propelling these deaths.
It is essential that the healthcare and life sciences sectors establish new ways of working that permanently reduce or eliminate the emissions related to their activities. In doing so, these sectors will be working to prevent climate change while continuing to develop their expertise so they can prevent and treat illness and disease better than ever.
Currently, healthcare systems and life sciences companies are adopting numerous strategies to help them reduce their emissions. Many are making it a priority to switch from fossil fuel energy to renewable 'green' alternatives. This has already helped to significantly reduce the carbon footprints of many healthcare and life sciences organizations.
Another tactic is to switch from disposable to reusable instruments. Because of hygiene reasons, it has been more challenging for this sector to follow in the footsteps of others with this shift. However, in recent years healthcare and life sciences organizations have made efforts to switch to reusable products where possible, putting more effort into procurement procedures to ensure switches are being made where possible.
Additionally, there has been a push to educate life science and healthcare staff on the issue of climate change and sustainability. Organizations in this field are also hiring staff with expertise in this field in order to lead and champion sustainability goals.
The health and life science sector also receive support from external sources. Most countries, for example, have a 'Green Bank' that is responsible for investing in infrastructure projects that aims to achieve net-zero carbon goals. Similarly, regulations are also being put into place by governing bodies in order to drive industry practices in the direction of carbon neutrality. 'Ecolabelling' of products and supplies is one such tactic employed by regulatory bodies.
Evidence of healthcare and life sciences making steps towards decarbonization
Some key players in the healthcare and life sciences industry have recently taken proven steps towards decarbonization. Johnson & Johnson Consumer Health recently embarked on their Health Lives Mission, investing $800m over the next decade to improve health while protecting the planet. By 2025, Johnson & Johnson Consumer Health expects to be using 100% recyclable packaging and to provide transparency for all its brands' ingredients.
Additionally, Kaiser Permanente recently became the first US health system to reach carbon neutrality, paving the way for other companies.
How the COVID-19 pandemic has impacted decarbonization strategies
The COVID-19 pandemic highlighted the bidirectional relationship between health and the environment. More than ever before, knowledge was accessible to the public explaining how climate change can fuel pandemics, and how it may have played a role in the Covid-19 outbreak.
As a result of the outbreak, healthcare systems around the world have established new ways of working that are helping to reduce their carbon footprint, such as increasing their offering of telemedicine. At the same time, other responses to the pandemic have worked to increase the sector's carbon footprint, such as increased demand for cold-chain transportation of vaccines and single-use PPE.
The world's healthcare systems and life sciences sectors must continue to adopt effective strategies to reduce their carbon footprint. While steps have been taken, much more work is needed before the industry can reach carbon neutrality.
References
Deloitte. Healthcare sustainability: How life sciences companies have prioritised decarbonisation [online]. Available at: https://www2.deloitte.com/uk/en/pages/life-sciences-and-healthcare/articles/healthcare-and-life-sciences-companies-have-prioritised-decarbonisation.html (Accessed July 2022)
Dzau, V., Levine, R., Barrett, G. and Witty, A., 2021. Decarbonizing the U.S. Health Sector — A Call to Action. New England Journal of Medicine, 385(23), pp.2117-2119. https://www.nejm.org/doi/full/10.1056/NEJMp2115675
Jackie Rocheleau. 2021. Forbes. New Report Serves As A Road Map To Decarbonize Healthcare [online]. Available at: https://www.forbes.com/sites/jackierocheleau/2021/04/14/new-report-serves-as-a-road-map-to-decarbonize-healthcare/?sh=26196de95d0b (Accessed July 2022)
Further Reading
All Climate Change Content
How is Climate Change Impacting Our Health?
Impact of Chocolate on our Climate
Could Algae Solve the Global Climate Crisis?
Last Updated: Aug 3, 2022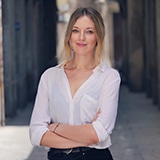 Written by
Sarah Moore
After studying Psychology and then Neuroscience, Sarah quickly found her enjoyment for researching and writing research papers; turning to a passion to connect ideas with people through writing.
Source: Read Full Article