Many people who have recovered from COVID-19 are reporting incidences of insomnia but sleep may also be the answer to preventing the symptoms of 'long COVID'.
Insomnia. Image Credit: Tero Vesalainen/Shutterstock.com
Discovering a link between melatonin and COVID-19
After witnessing similar coronaviruses perpetuate through China and Saudi Arabia previously, Feixiong Cheng of the Lerner Research Institute, Cleveland Clinic, understood the power of coronaviruses to transmit rapidly – ruining economies and threatening human health. So when COVID-19 began spreading, Cheng instantly began exploring the structure of the COVID-19 virus to predict how it invades human cells with the help of artificial intelligence (AI). Quickly, Cheng and his team uncovered an interesting link, that melatonin, the hormone responsible for regulating sleep, may have the power to block the virus.
After publishing his research, scientists around the world began contacting Cheng, supporting his preliminary findings, and highlighting that while melatonin is famous for its role in sleep, it is also known to be important for calibrating the immune system. This function is vital in the progression of cases of COVID-19, melatonin is key for maintaining our self-protective responses and preventing them from going out of sync, which can influence the trajectory of the disease, causing symptoms to progress from mild to life-threatening.
With additional support, Cheng was motivated to continue his investigation and in a large-scale study, the results of which were published in December 2020, Cheng produced further evidence supporting the role of melatonin in the outcomes of COVID-19 cases. He found that those taking melatonin were significantly less likely to die from COVID-19. Around this time, other researchers began producing similar results, further supporting the key role of melatonin in COVID-19.
At the time when this research came out, some experts began recommending that people should immediately begin taking melatonin supplements, which are widely available over-the-counter in the US, to protect themselves in the event they are infected with COVID-19. However, Cheng highlighted that melatonin is a hormone with profound effects on the central nervous system and should not be taken lightly.
Instead, he and other scientists considered what was underlying the link between melatonin and COVID-19. Given the growing body data showing that insomnia is common in those recovering from COVID-19, Cheng suggested that it may be sleep that is impacting COVID-19 outcomes, rather than melatonin, the hormone that regulates this function.
Is sleep the answer to COVID-19?
'COVID-somnia' was coined in the summer of 2020 to describe the impact the global pandemic was having on people's sleep. Data from around the world revealed that large portions of the population were experiencing trouble sleeping, which was considered to largely be due to the serious and long-term concerns induced by the pandemic, such as economic and health concerns, as well as the psychological strain of isolation. In 2020, the British Sleep Society reported that less than half of people in the UK were getting "refreshing sleep".
While the psychological impact of the pandemic is very real and disturbances to sleep are an expected outcome of long-term stress, 'COVID-somnia' may not solely be a reflection of this. Unexplained symptoms have been arising in those who have recovered from COVID-19. The disease, which affects the central nervous system, has been inducing a multitude of symptoms in those who have recovered, including brain fog, changes in attention, debilitating headaches, muscular weakness, and most often, insomnia.
While it could be hypothesized that the high rates of insomnia are related to the stress and anxiety caused by the pandemic, many of those suffering from insomnia after recovering from COVID-19 do not report significant levels of anxiety or worry, certainly not to levels that would explain the emergence of sleep disturbance.
Often, doctors assume that the post-COVID-19 symptoms that are being referred to as 'long COVID' are related to an autoimmune reaction, such that is commonplace after infections with other viruses. However, symptoms that arise from autoimmune reactions occur in predictable patterns, whereas post-COVID-19 symptoms occur in a sporadic nature, can happen even after mild cases, and vary in timescales, therefore.
It is hypothesized that post-COVID-19 symptoms are due to haphazard inflammation due to a condition known as myalgic encephalomyelitis, also known as chronic fatigue syndrome. The condition involves many types of cellular injury or miscommunication. Damage to cells can result, in some cases, from prolonged, low-level oxygen deprivation. In other cases, it is related to inflammatory processes that alter the functioning go neural networks.
Unfortunately, myalgic encephalomyelitis is poorly understood and misrepresented. Because of our lack of understanding of the condition, diagnosis and treatment options are unreliable.
However, while sleep cycles can be disturbing in cases of myalgic encephalomyelitis, scientists have not found evidence that this is irreversible, and some scientists are even exploring the use of sleep itself to reverse the impacts of the post-infectious inflammatory process. Getting sufficient sleep may, therefore, minimize the risk of developing myalgic encephalomyelitis following COVID-19 infection. However, more research is needed to conclude the nature of the relationship between sleep, COVID-19, and melatonin.
Sources:
Kim, H., Hegde, S., LaFiura, C., Raghavan, M., Luong, E., Cheng, S., Rebholz, C. and Seidelmann, S., 2021. COVID-19 illness in relation to sleep and burnout. BMJ Nutrition, Prevention & Health, pp.bmjnph-2021-000228. https://nutrition.bmj.com/content/early/2021/03/03/bmjnph-2021-000228
Partinen, M., 2021. Sleep research in 2020: COVID-19-related sleep disorders. The Lancet Neurology, 20(1), pp.15-17. www.thelancet.com/…/fulltext
Zhou, Y., Wang, F., Tang, J., Nussinov, R., & Cheng, F. (2020). Artificial intelligence in COVID-19 drug repurposing. The Lancet Digital Health, 2(12), e667-e676. www.thelancet.com/…/fulltext
Further Reading
All Coronavirus Disease COVID-19 Content
The COVID-19 Pandemic: What have the experts learned?
What Mutations of SARS-CoV-2 are Causing Concern?
Protecting Your Mental Health During a Pandemic
How has the COVID-19 Pandemic Impacted Global Health?
More…
Last Updated: May 24, 2021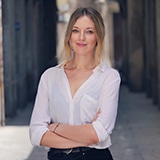 Written by
Sarah Moore
After studying Psychology and then Neuroscience, Sarah quickly found her enjoyment for researching and writing research papers; turning to a passion to connect ideas with people through writing.
Source: Read Full Article