In a recent study published in the Journal of Ethnic Foods, researchers conducted a scoping review of clinical studies to evaluate the effectiveness of kimchi consumption on overall human health.
Breath Biopsy®: The Complete Guide eBook
Intro to Breath Biopsy, including biomarkers, technology, applications and case studies.
Download a free copy
Study: Effects of kimchi on human health: a scoping review of randomized controlled trials. Image Credit: VladimirChen/Shutterstock.com
Background
Various cultures have used fermented foods for their longer shelf life and various health benefits. One such fermented food, kimchi, is consumed in Korea with almost every meal, with an adult consuming, on average, 50g to 200g of kimchi a day.
It is generally made out of baechu cabbages and radishes, but other plants and vegetables, such as spring onions and cucumbers, are also used to prepare various kimchi. Microorganisms such as lactic acid bacteria are involved in kimchi fermentation, but the composition of microbes can differ based on the proportion and type of ingredients.
Kimchi consumption has been associated with various health benefits such as anti-inflammatory effects, prevention of atherosclerosis, improvements in cachexia associated with cancer, modulation of cholesterol and blood glucose, enhanced immunity, and atopic dermatitis prevention.
Other reported health benefits include improvements in cognitive impairments and hepatic damage inflicted by high cholesterol levels.
About the study
In the present study, the researchers reviewed all the randomized prospective clinical studies that have examined the health benefits of kimchi consumption.
English and Korean randomized controlled trials that investigated the consumption of kimchi or probiotics derived from kimchi and measured all outcomes related to overall health, quality of life, and any adverse effects were included in the review.
The review did not include clinical studies such as cohort-based studies, case reports, retrospective clinical studies, and cross-sectional studies. Information on the interventions, study design, disease type, and outcomes were extracted from the studies and analyzed.
Results
The results reported that consuming large amounts of kimchi lowered body fats, cholesterol, fasting blood glucose levels, and serum lipid levels compared to diets consisting of no or low quantities of kimchi.
The review examined studies that compared the consumption of kimchi, kimchi supplements, and probiotics derived from kimchi against diets consisting of placebos, other types of kimchi, and no kimchi.
One of the studies compared the benefits of functional kimchi with those of regular kimchi and reported that consumption of functional kimchi resulted in improvements along various parameters such as total cholesterol, low-density lipoprotein cholesterol (LDL-C), triglycerides, skeletal muscle mass, percentage of body fat, high-density lipoprotein cholesterol (HDL-C), interleukins, and adiponectin.
Levels of beneficial bacteria such as Bifidobacterium and Faecalibacterium were also seen to improve, while Escherichia coli, Clostridium, and other harmful bacteria in the gut were seen to reduce after the consumption of functional kimchi.
Kimchi consumption was also associated with improved skin health, systolic blood pressure, and body mass index.
Additionally, consumption of regular kimchi, kimchi with added Lactobacillus plantarum, and functional kimchi with Lactobacillus plantarum and mistletoe extract were linked to improvements in symptoms of irritable bowel syndrome (IBS), such as abdominal pain, bloating, and incomplete evacuation. Moreover, the consumption of all three types of kimchi was associated with improvements in the levels of tumor necrosis factor.
The authors also discussed the findings of a few other studies excluded from the review since they were not randomized controlled trials.
These studies found that consuming fermented kimchi decreased the percentage of harmful bacteria such as Clostridium, Listeria, Enterobacter, Shigella, and Prevotella in the gut.
Furthermore, prediabetes parameters such as hemoglobin A1C, insulin resistance, and fasting insulin were also found to improve with the consumption of fermented kimchi.
Some studies found that kimchi consumption was linked to cancer cell growth inhibition in lung, gastric, colon, breast, liver, and uterine cancers.
The authors also mentioned that despite the various benefits of kimchi consumption, there were concerns about the high salt content of kimchi. However, they discussed two studies that found no association between kimchi consumption and an increase in hypertension.
Conclusions
Overall, the findings reported that consumption of fermented kimchi was associated with a wide range of health benefits, including improvements in blood glucose levels, prediabetic parameters, total cholesterol, LDL-C, HDL-C, serum lipid levels, skeletal muscle mass, and systolic blood pressure.
Kimchi also alleviates symptoms of IBS and is possibly linked to inhibiting cancer cell growth in various cancers.
Moving forward, more research is required to verify the conflicting results on the health benefits associated with kimchi.
Journal reference:
Song, E. et al. (2023) "Effects of kimchi on human health: a scoping review of randomized controlled trials", Journal of Ethnic Foods, 10(1). doi: 10.1186/s42779-023-00173-8. https://journalofethnicfoods.biomedcentral.com/articles/10.1186/s42779-023-00173-8
Posted in: Medical Science News | Medical Research News | Healthcare News
Tags: Abdominal Pain, Adiponectin, Anti-Inflammatory, Atherosclerosis, Atopic Dermatitis, Bacteria, Bloating, Blood, Blood Pressure, Body Mass Index, Cachexia, Cancer, Cell, Cholesterol, Clostridium, Dermatitis, Diet, Fasting, Fermentation, Food, Glucose, Hemoglobin, High Cholesterol, immunity, Insulin, Insulin Resistance, Irritable Bowel Syndrome, Lactobacillus, Lipoprotein, Listeria, Liver, Microbiome, Muscle, Necrosis, Pain, Prediabetes, Probiotics, Research, Shigella, Skin, Supplements, Syndrome, Tumor, Tumor Necrosis Factor, Vegetables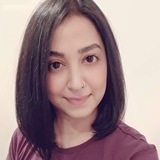 Written by
Dr. Chinta Sidharthan
Chinta Sidharthan is a writer based in Bangalore, India. Her academic background is in evolutionary biology and genetics, and she has extensive experience in scientific research, teaching, science writing, and herpetology. Chinta holds a Ph.D. in evolutionary biology from the Indian Institute of Science and is passionate about science education, writing, animals, wildlife, and conservation. For her doctoral research, she explored the origins and diversification of blindsnakes in India, as a part of which she did extensive fieldwork in the jungles of southern India. She has received the Canadian Governor General's bronze medal and Bangalore University gold medal for academic excellence and published her research in high-impact journals.
Source: Read Full Article