The results are in: Donald Trump is in "very good health overall," according to his 2019 physical exam. The president is 6'3″ and weighs 243 pounds—up 4 pounds from last year.
With a body mass index (BMI) of 30.4, Trump is now clinically obese, CNN reports. (A BMI of 30 or higher is classified in the obese range.) You may recall that in 2018, Trump's height and weight put his BMI at 29.9, or borderline obese—a suspiciously close shave that gave rise to the viral #Girther conspiracy theory.
Trump's blood pressure this year was 118/80—an increase from last year's measurement, which was 116/70. He's also increased his daily dose of the medication rosuvastatin, which treats high cholesterol.
Prior to the results being made public, presidential physician Dr. Sean Conley made the following statement about Trump's health: "While the reports and recommendations are being finalized, I am happy to announce the President of the United States is in very good health and I anticipate he will remain so for the duration of his Presidency, and beyond."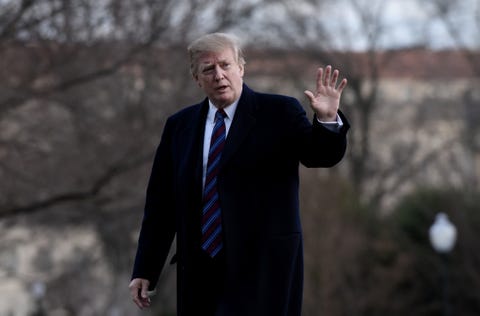 Getty ImagesPool
But can Trump be obese and in "very good health" at the same time?
Yes, it's possible—being obese doesn't necessarily mean that a person is in poor health. Some researchers refer to the "Fat but Fit Paradox," which proposes this: If you're an obese person who's in otherwise good shape, your risk of dying of cardiovascular disease is "not significantly different" from your normal-weight, in-shape counterparts.
Other research pokes holes in the Fat but Fit Paradox, suggesting obesity could lead to cardiovascular issues down the line—even if you're healthy now.
If Trump is interested in dropping a few pounds, we have his presidential weight-loss plan ready to go.
Source: Read Full Article