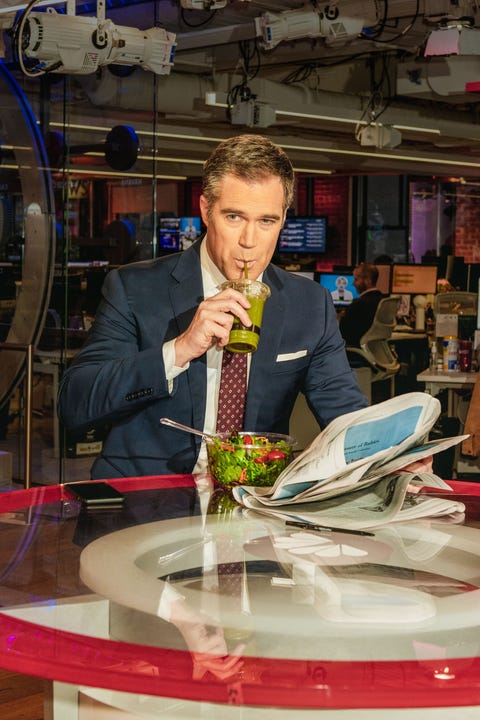 When you're stuck in the White House booth all day analyzing fast-breaking news, eating healthfully is essential, says Peter Alexander.

Nathan Perkel
Peter Alexander's day is nonstop. The NBC News White House correspondent and coanchor of Weekend Today, 43, appears on Today, NBC Nightly News with Lester Holt, and MSNBC. Which means reporting and analyzing the news on live TV many times a day, starting at 7:00 a.m. Here's how peace, health, and family fit in, too.
5:10 a.m.:
I try to sneak out of bed without waking up my wife and my four-year-old daughter, who has surely crawled in with us in the middle of the night. I check my phone right away, because inevitably something happened overnight that's going to impact coverage.
5:45:
Breakfast is a couple of hard-boiled eggs and fruit and maybe a yogurt; I throw more fruit into my bag before I leave. There are usually cashews or almonds in our White House booth.
5:55:
Clean up and head out the door; I usually listen to Morning Joe while driving in, and I call in to the newsroom.
6:10:
Arrive at the White House. There's value to having those snacks I packed: I can be cooped up in our booth for 13 hours. You can't leave the property for fear that there will be breaking news, so the goal with these snacks is to do anything possible to avoid grazing on junk, especially from the White House vending machine that's just around the corner.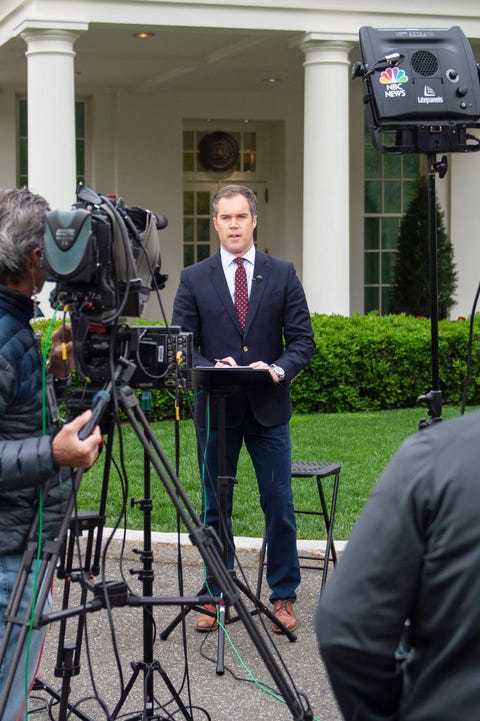 Alexander reports in front of the White House West Wing in April of 2019.

MAI/Shutterstock
6:20:
Call our producers at the Today show in New York, check in with sources, and then hustle out to the White House North Lawn, and the next thing I know . . .
7:00: . . . 
I'm reporting live in front of a national audience.
8:00 to 6:00 p.m.:
There's a hurricane of information coming at you all day long. I have six TV monitors in front of me, and I'm making calls to sources and keeping up with tweets by newsmakers. You have to be prepared to walk in front of a camera on a moment's notice and answer questions on any of more than a dozen topics. I just try to focus on what's immediately in front of me. If you think too far in advance, it can be overwhelming. Just being calm in such a relentless work environment can be crucial. My sister, who has a rare disorder called Usher syndrome that's causing her to lose her vision and hearing, has this motto: "Breathe in peace, breathe out fear." I've tried to adopt that.
6:30:
Report live for Nightly News.
7:30:
When I get home, I put my phone down and focus on being with my wife, Alison, and our two daughters before bed and, frankly, before I start working on the next day's story. The TV is off, there's often a dance party, and we're just together. It's a head-clearing space, which is hard to find. My job requires being aware of so much at once, but I don't think anybody can survive that way. You have to find space and time for yourself.
10:30:
My goal is to get to bed as close to then as I can. If I get to bed before 10:00 p.m., which is extremely rare, I definitely feel the difference the next morning.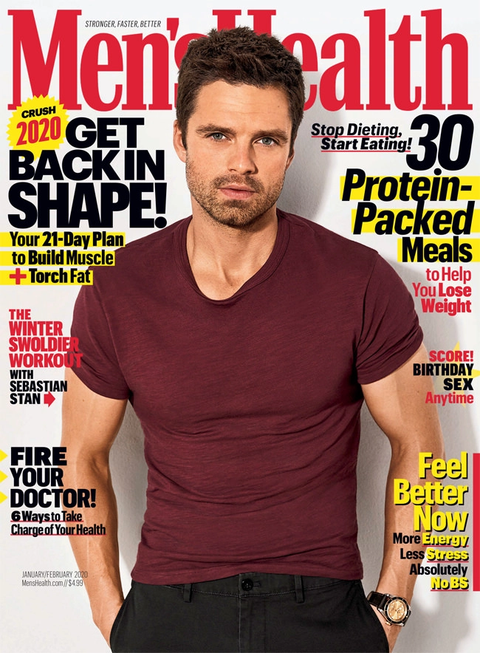 Source: Read Full Article