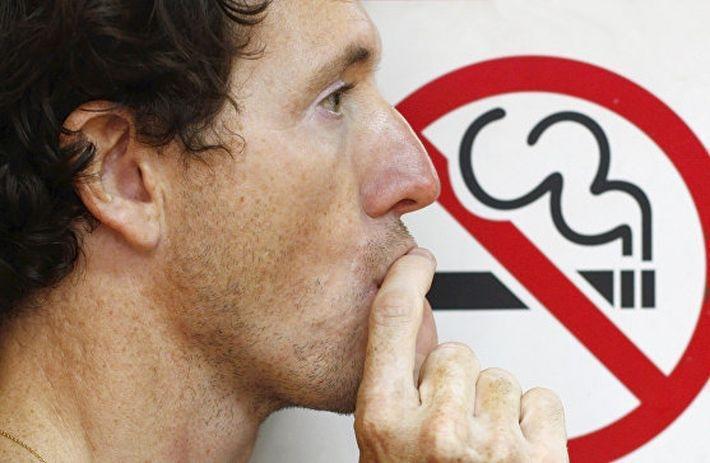 The ban on Smoking in public places apart from the fact that it protects passive smokers from developing lung cancer and other diseases, and helps to reduce upper blood pressure. Write about the doctors in an article published in the journal JAHA.
"Systolic pressure was significantly lower in non-smokers living in areas of States where there are bans on Smoking in restaurants, bars or workplaces. It has a marked influence on the incidence of cardiovascular disease and life expectancy," says Stephanie Mayne (Mayne Stephanie) from North-Western University, Chicago (USA).
Smoking and related diseases are now considered one of the main causes of premature death. According to statistics from the CDC, every year from Smoking and secondary Smoking kills about six million people. Among smokers and tobacco abuse are two of the three deaths.
In recent years doctors are finding more evidence that the negative impact of tobacco and nicotine is not only restricted to the lung area. In particular, a year ago, biologists have found that tobacco smoke accelerates the aging of all organs, irrevocably changing the structure of the vessel walls, making them more brittle, and also contributes to the development of deafness.
These discoveries have led most countries to adopt the Convention FCTC — a package of measures to combat Smoking, including banning it in public places. Today the document was signed or ratified by 186 countries, and beyond there's only 10 States, including the United States.
Moreover, as noted by Main and her colleagues, over the past two decades, some States and individual cities have independently introduced similar bans in their territories. This allowed the scientists to evaluate the health of non-smokers living where Smoking is prohibited and where there is no such prohibition.
To do this, scientists gathered a group of 2600 young people residing in "Smoking" and "Nonsmoking" areas, and watched for changes in their health for 25 years.
During this time the average pressure level increased and those and others, and the number of hypertensive patients among them had doubled. But although they are equally affected residents as "Smoking" and "Nonsmoking" areas, Main and her colleagues found a curious pattern, characteristic only for the second group of volunteers.
It turned out that the typical level of their systolic blood pressure was about 1.14-1.5 mm Hg lower than those who lived in "Smoking" areas.
This improvement may seem hardly noticeable, however, as shown by long-term observations at the level of entire countries or regions, the pressure increase even a millimeter increases the risk of hypertension, ischemia and myocardial infarction by about 10 percent.
All this, said Maine, suggests that bans on Smoking in public places are obvious benefits for humans, reducing the risk not only of cancer, but deaths from diseases of the heart and blood vessels.