This 1 Hack Completely Saves My Sanity While Traveling With My Kids During the Holidays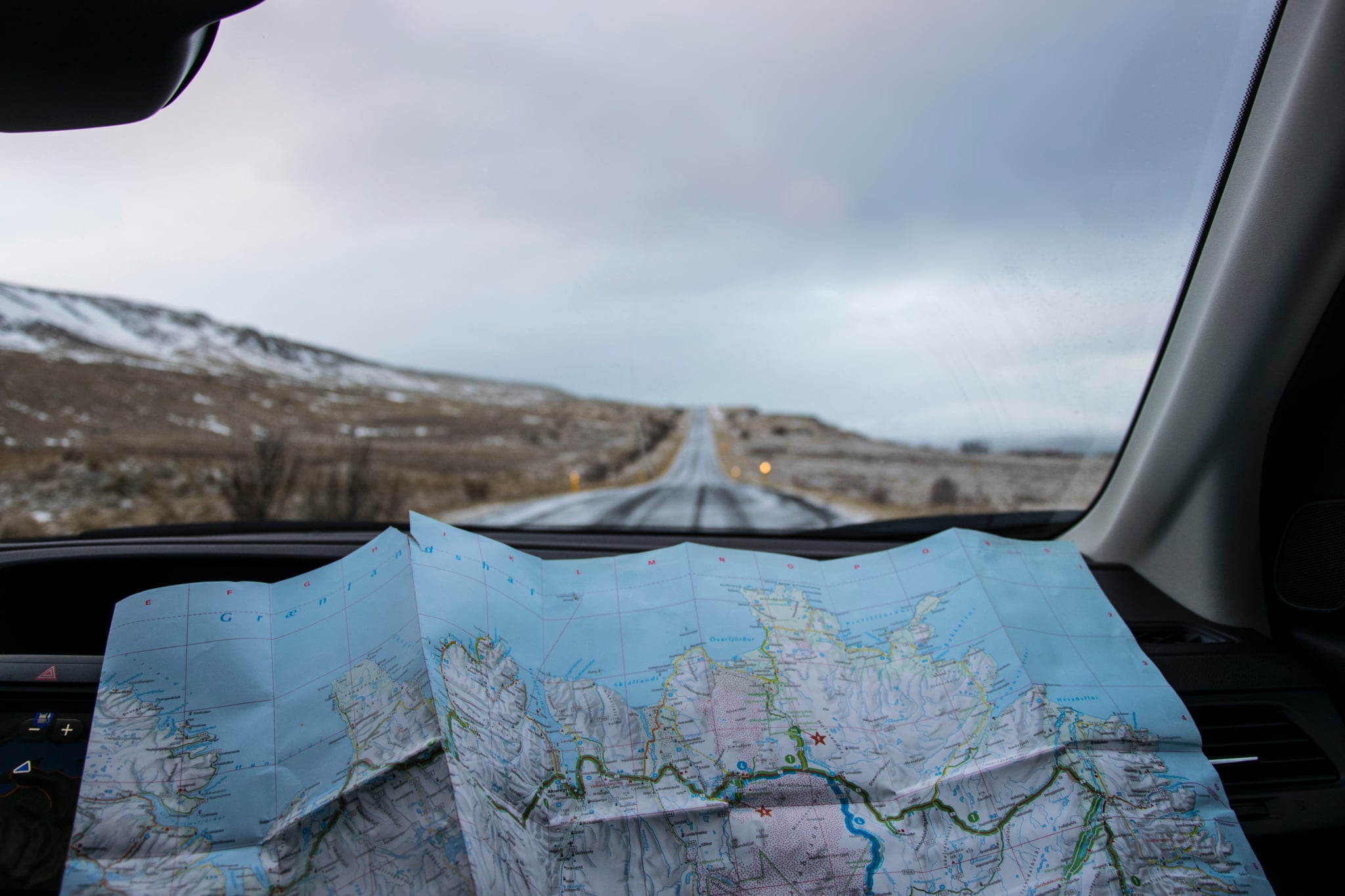 Holiday travel is always crazy, but it's especially chaotic and stressful when you have kids. The traffic, the crowded airports, the rest-stops, the long lines, and did I mention the traffic? No matter how you get around during the holiday season, it's usually never entirely pleasant. When I was a kid, it was all about long road trips to visit family. And since I never enjoyed being in the car for long stretches of time, my mom came up with a genius idea to keep me entertained; every hour — if my brothers and I behaved — we would each get one mystery bag with some little activity inside that would hopefully keep us occupied until the next bag, and the next, until finally, we'd arrive at our destination. While I give my mom full credit on this one, I'm far too lazy to make individual bags for each of my kids for every hour we're in the car, so I came up with my own hack to keep them happy: road trip baskets.
My family and I mostly travel up and down the East Coast by car, but this one big travel hack could work for planes and trains as well. It keeps my kids occupied, keeps me from hearing the dreaded "Are we there yet?" question a thousand times, and ultimately keeps me sane on the usually dangerous roads full of other holiday travelers. Each child gets one basket, and inside are crafts, books, activities, and snacks to keep them busy for hours. I put them in an easy-to-reach spot and my kids can take out whatever they want whenever they want without having to ask me. The first time I used these baskets on a six-hour road trip with two kids, it was the easiest trip we'd ever taken. Since that trip, I've made countless baskets and am currently working on a few for the upcoming holidays.
Source: Read Full Article